According to The Getty Thesaurus of Geographic names – there are exactly 248,752 cities in the world. Each with their own charms, quirks, festivals and history behind their names. Here at This Little City Magazine – we like to feature one city per week, from all corners of the world and bring it to life to our readers.
Meet the Team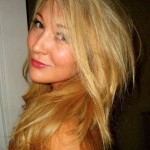 Jenny Freeman
Hey! I'm Jenny Freeman and I plan to eat and drink my way around the world for the foreseeable future. My favourite city in the world is Edinburgh – I love its festivals, the underground ghost tours, the sad and lovely story of Greyfriars Bobby – and the fact it's just absolutely breath-taking!
I hope to bring to life all of the cities that are special to me and hopefully inspire a few people to go!
Where are you from and what's so special about your city, Jenny Freeman?
I'm from Durham City – a beautiful old Norman city, nestled in the heart of the North East of England. The cathedral is absolutely stunning and was used for Harry Potter and the Philosopher's Stone. C.S. Lewis worked there as a professor and attributed the riverbanks as an inspiration for 'The Lion, The Witch, and the Wardrobe.' Oh, and the current tallest man in Europe lives there!
Hi all! I'm Cate Brubaker and I am slowly but surely making my way around the world. I have recently moved from the little surfing village of Huanchaco, Peru to the glitzy and ultra-modern city of Abu Dhabi, UAE. However, I am venturing off to far-flung destinations almost every month and I love to share my experiences with others.
One of my favorite cities in the world is Kiev, Ukraine. I love the architecture, the food, the draft beer kiosks on the streets, and the rebellious punk-rock attitude of its young residents. Additionally, all of the people are incredibly good-looking, so what's not to love?
I am from a small town in Hawaii called Hilo. Even though it is technically Hawaii's second largest city, at only 40,000 residents it's definitely got that small town feel. One of my favorite things to do in Hilo is visit the farmer's market in the morning to load up on fresh fruit, then head over to the local grocery store for their fresh made poke (chopped raw fish with spices and soy sauce) and beer, then spend the afternoon at the beach with friends.