Comprised of nearly 200 million square miles, our planet is a very large place that's filled with many destinations and cultures to see and experience. Today, we're able to travel to just about any destination we want, and modern technology has made doing so more affordable than ever. World travel has also resulted in numerous excellent – yet affordable – hotels springing up in almost every major destination, ensuring that anyone on any budget can travel the world!
Thailand – Milky Bay Resort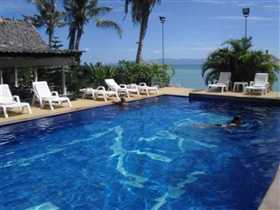 Situated on the white sandy shores of Ao Bon Thai, Milky Bay Resort is more than just it's a hotel: It's a comfortable and relaxing place to stay while you experience everything nearby! Local attractions include, among other things, elephant rides and diving.
England – London: London Waterloo Hotel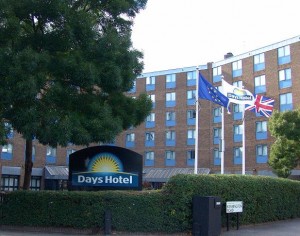 Located directly across from the Imperial War Museum, the London Waterloo Hotel is located within walking distance from the art galleries, cinemas, museums, shopping and theaters of London's West End. The hotel's accommodations not only feature comfortable beds, but also televisions, computer data ports, coffee machines, and direct-dial phones. The hotel itself also features complete breakfasts every morning, an à la carte restaurant, and a 24-hour bar.
India – Krishna Palace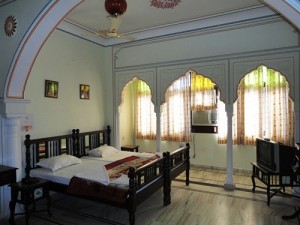 As its name suggests, Krishna Palace may seem like more of a palace than a hotel. Nevertheless, it's outfitted with fine and traditional Rajastani appointments. The rooms are very large and spacious, featuring air conditioning, full bathrooms, and televisions.
Australia – The Haven Inn
Located within close proximity to the city at Glebe and Darling Harbour, The Haven Inn offers top-notch accommodations in a friendly atmosphere. Nearby attractions include the city of Sidney and everything it has to offer.
France – Paris: Opera Vivaldi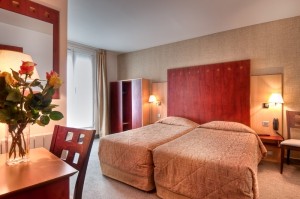 Recently renovated in 2008, the Opera Vivaldi is a three-star hotel cheap hotel in Paris in the Opera district which consists of the renowned Opera Garnier and Galleries Lafayette. The hotel itself is only a brief walk away from Opera Station, which gives you access to the city's comprehensive metro system. Every room features a wide flat-screen television with satellite channels, as well as a telephone, hairdryer, and free Wi-Fi.

USA- New York: The Sohotel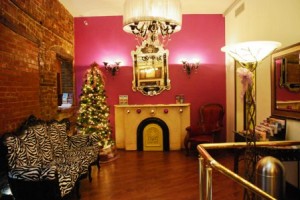 In the heart of Manhattan's trendy Soho district is The Sohotel, a boutique hotel complete with many stylish rooms. Not only is the hotel located downtown, but it's also close to various forms of transportation.

Spain – Barcelona: Hotel Del Comte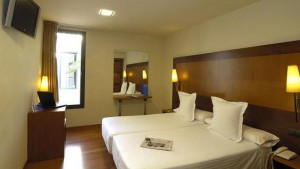 Complete with contemporary-style rooms featuring stylish bathrooms and numerous included amenities, the Hotel Del Comte offers one of the best affordable lodging options in Barcelona. Situated in the heart of the city's financial district, the hotel is close to numerous exhibitions and other attractions.
Germany – Berlin: Hotel De Ela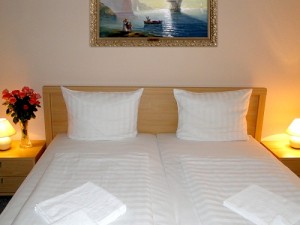 Located only half a mile away from Europe's largest department store, Hotel De Ela offers its guests close proximity to downtown destinations – such as Kurfurstendamm shopping street and Gedachtniskirche – while maintaining the comfort and hospitality of a family-run hotel. On top of excellent customer service, the hotel's accommodations and amenities also include free Wi-Fi, extensive breakfast services, and above all, excellent rooms.

Italy – Rome: Downtown Accommodation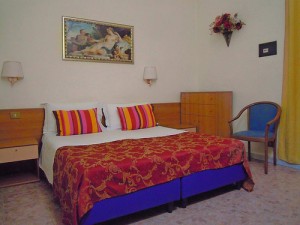 Downtown Accommodation is, as its names suggests, located downtown: In fact, it's only a short walk away from the coliseum and Roman forum. The hotel's rooms are clean and feature comfortable beds, along with numerous other included amenities.
There's a lot to see and do around the world, and although traveling in general can be pricey, there's still plenty of hotels around the world that offer first-class accommodations at affordable rates and you can find many including these properties on booking sites such as HostelBookers.com. Enjoy your travels!